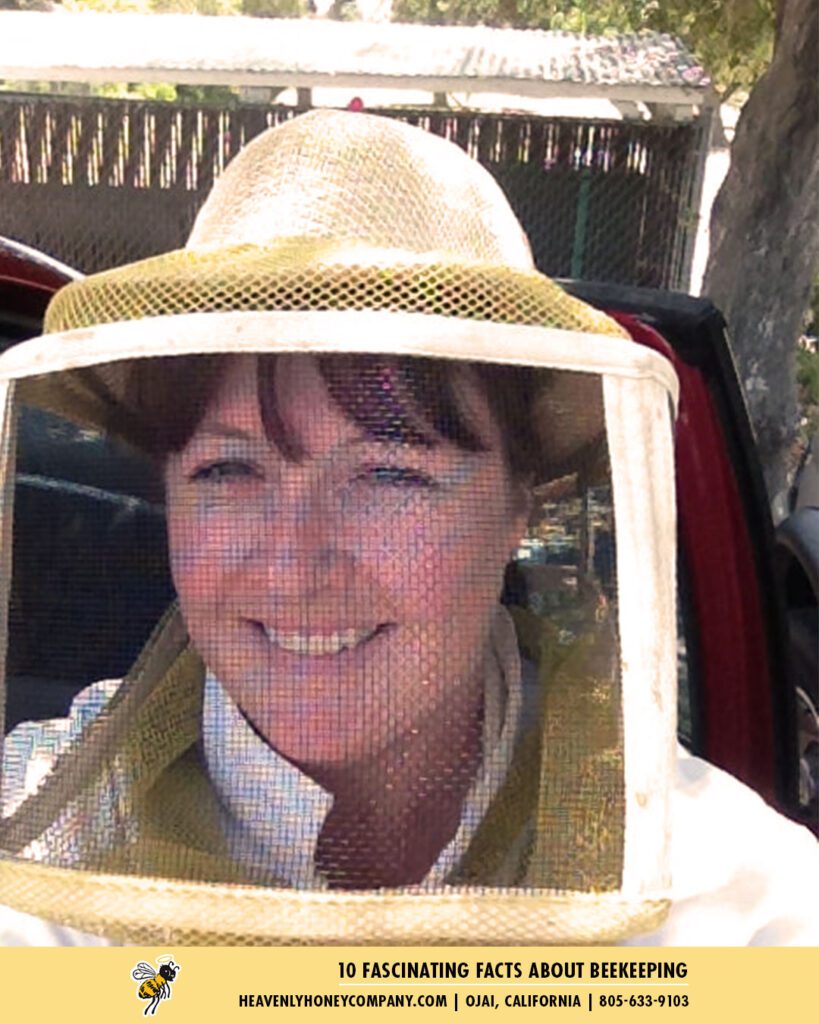 Welcome to the wonderful world of beekeeping! In this article, we'll delve into 10 Fascinating Facts About Beekeeping and discover why this age-old practice is more than just honey production. It's an incredible journey where science, nature, and human dedication intertwine, resulting in the sweet nectar we all enjoy.
But the influence of beekeeping goes far beyond our taste buds, contributing to our environment and food systems in ways you might not expect. So, without further ado, let's begin our exploration into the mesmerizing world of beekeeping.
What is Beekeeping?
Beekeeping, or apiculture, is the practice of maintaining bee colonies in wooden hives, often for honey production and pollination services. Beekeepers oversee the health of the colonies, harvest hive products, and require knowledge of bee biology and behavior.
This practice, essential for food security due to bees' role in pollination, can be carried out in various environments, from rural to urban settings. Ultimately, beekeeping is a harmonious blend of art, science, ingenuity, and nature that deepens our connection to the environment.
Experience Nature's Sweet Symphony🍯🐝
Are you amazed by these ten fascinating facts about beekeeping? Experience the magic firsthand by tasting the fruits of our labor. We invite you to try Heavenly Honey Company's unfiltered honey – a sweet testament to nature's perfection.
Each jar, filled with the essence of countless blossoms from the heart of Ojai, California, is brimming with pure, raw honey that retains all the nutritious and beneficial properties that bees gift us.
Let your taste buds discover the genuine and unfiltered delight, and be part of the journey from hive to home. Taste the true sweetness of nature, savor the Heavenly Honey difference.
Now let's jump into 10 Fascinating Facts About Beekeeping!
Fact #1: Beekeeping Dates Back to Ancient Times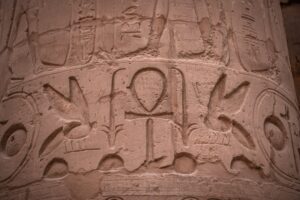 Beekeeping, also known as apiculture, has a rich and fascinating history, tracing back thousands of years. The oldest evidence of human interaction with bees is a collection of rock paintings found in Spain, dating as far back as 8000 BC. These ancient paintings depict our ancestors collecting honey from wild bee colonies, a dangerous but rewarding task. In the centuries that followed, people began to domesticate bees and build primitive hives to better control this honey production.
The ancient Egyptians took this practice to a whole new level. They were highly skilled beekeepers and often moved their hives along the Nile to follow the bloom and maximize honey production. Honey was highly valued in Egyptian culture and was frequently used as a sweetener, a gift to the gods, and an ingredient in embalming fluid.
Fun Fact: The term 'honey' appears 500 times in the Vedic scriptures, the ancient religious texts of India. This shows how long honey and beekeeping have been essential parts of human culture!
Fact #2: Mobile Beekeeping
Migratory beekeeping is a practice where beekeepers move their hives to different areas to take advantage of specific flowering events or provide pollination services to farmers. For instance, beekeepers might transport their hives to orchards needing pollination, such as almond farms in California.
This practice is vital for agriculture, as many crops depend heavily on bee pollination to produce fruit. Migratory beekeeping allows for increased crop yields and improved quality of produce.
Fun Fact: In the United States, thousands of hives are transported across state lines every spring, specifically to pollinate almond orchards. It's estimated that these hives house over 1.5 million bees!
Fact #3: Beekeeping Requires Regular Inspections
Beekeeping isn't just about collecting honey; it involves caring for and maintaining the hive's health. Regular hive inspections are crucial to ensure the colony's well-being. During an inspection, beekeepers look for signs of disease or parasites, check the status of the queen, and ensure the hive has sufficient food stores.
Beekeepers must be gentle during these inspections to avoid stressing the bees and causing undue harm. It's also essential for beekeepers to wear protective clothing, including gloves, a veil, and a bee suit, to protect themselves from stings.
Fun Fact: The 'smoker,' a critical tool for beekeepers, produces smoke that is directed into the hive during inspections. The smoke masks the bees' alarm pheromones. It encourages them to gorge on honey, making them less aggressive and more manageable.
Fact #4: The Beekeeping Year is Cyclical
Like farming, beekeeping is a seasonal occupation, with tasks changing throughout the year. The busiest time is spring when the bees are building up their colonies. Beekeepers must manage hive growth during this time, including splitting overcrowded hives to prevent swarming.
In late summer, beekeepers harvest the honey, a delicate process that involves removing the honey-filled frames from the hive and extracting the honey without harming the bees. After harvesting, the beekeepers prepare the hives for the colder months, checking that the bees have enough food stores to last the winter.
Fun Fact: Beekeepers often leave enough honey in the hive for the bees to consume over winter. If the stores are low, they might feed the bees sugar syrup to supplement their diet and ensure their survival until spring.
Fact #5: Beekeeping Equipment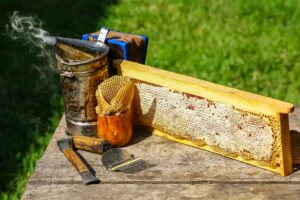 Beekeeping requires a variety of tools and equipment. Some of the basics include a hive tool, which helps open hives and remove frames; a bee brush for gently moving bees; and an extractor for harvesting honey.
Protective clothing is also an essential part of a beekeeper's toolkit. A typical outfit includes a hat, veil, gloves, and a full-body suit. Some beekeepers prefer to wear light colors, as dark colors can make bees more aggressive, as they associate dark colors with their natural predators, like bears.
Fun Fact: The beekeeper's smoker is an indispensable tool. The smoker is a device that generates smoke from the incomplete combustion of various fuels. It is used to calm the bees, making them less aggressive during hive inspections. We preferred to burn burlap from coffee beans in our smokers as it created a roasted coffee scented smoke. In the off chance we forgot the burlap, cow patties burned well too but didn't smell nearly as good!
Fact #6: Urban Beekeeping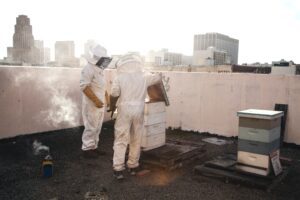 Beekeeping is more than just a rural activity. In recent years, urban beekeeping has been on the rise, with city-dwelling bee enthusiasts installing hives on rooftops, backyards, and balconies. Urban beekeeping can benefit cities by increasing pollination rates, improving urban green spaces, and providing a local source of honey.
However, urban beekeeping also presents unique challenges, such as ensuring bees have enough floral resources in the concrete jungle and navigating local ordinances regarding hive placement.
Fun Fact: Some cities like Paris, London, and New York have embraced urban beekeeping. Even famous landmarks, such as Notre Dame and the Waldorf Astoria, have rooftop beehives!
Fact #7: Beekeeping Challenges
Beekeeping is rewarding but also poses challenges. A beekeeper must constantly be on the lookout for threats such as disease, parasites, harsh weather, pesticide exposure, and predators.
Parasites, particularly the Varroa mite, can weaken bees and make them more susceptible to viruses. Diseases like American foulbrood can wipe out entire colonies. Beekeepers must monitor their hives closely and act immediately at the first sign of trouble.
Fun Fact: Bears love honey and bee larvae, but they cause a significant problem for beekeepers, especially in rural areas. Some beekeepers use electric fences to protect their hives.
Fact #8: Beekeeping Laws and Regulations
Beekeeping practices and regulations vary widely depending on local, regional, and national laws. Some places require beekeepers to register their hives, maintain specific distances from property boundaries or public spaces, or limit the number of hives they can have.
These regulations are designed to prevent the spread of diseases, limit the risk of bee swarms, and reduce potential conflicts between beekeepers and their neighbors.
Fun Fact: In New York City, beekeeping was illegal until 2010, but today, there are hundreds of registered beekeepers in the city, tending to hives in community gardens, schoolyards, and rooftops.
Fact #9: Beekeeping Training and Education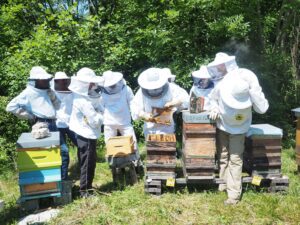 Successful beekeeping requires knowledge and skills, often from training and hands-on experience. Many new beekeepers learn the basics from local clubs, workshops, or online resources.
However, as the importance of bees in agriculture and their environmental threats become more recognized, more formal education programs are being developed. Some universities now offer courses or degree programs in apiculture.
Fun Fact: The Master Beekeeper Program is a rigorous and recognized education program that provides advanced training for experienced beekeepers. It includes courses in bee biology, bee management, and disease control.
Fact #10: Beekeeping and Sustainability
Beekeeping can contribute significantly to sustainable agriculture by enhancing pollination for a variety of crops and wild plants. By tending to bees, beekeepers help support our ecosystems, increase biodiversity, and improve food security.
Beekeepers also play an essential role in educating their communities about bees and their importance in our ecosystems, fostering greater appreciation and conservation efforts for these critical pollinators.
Fun Fact: Many beekeepers are advocates for wildflower planting initiatives, encouraging their communities to create "bee-friendly" habitats to support local bee populations.
Conclusion
Beekeeping is a complex, rewarding endeavor combining art, science, and a deep respect for nature. It significantly contributes to ecosystem preservation, biodiversity, and food security. Beekeepers are environmental stewards and educators, advocating for the protection of bees, irrespective of their setting – rural or urban.
Amidst today's environmental challenges, the beekeepers' role has become critical. Thus, beekeeping extends beyond a job, transforming into a lifestyle that supports our global ecosystem, reinforcing the interconnectedness of human and bee lives.