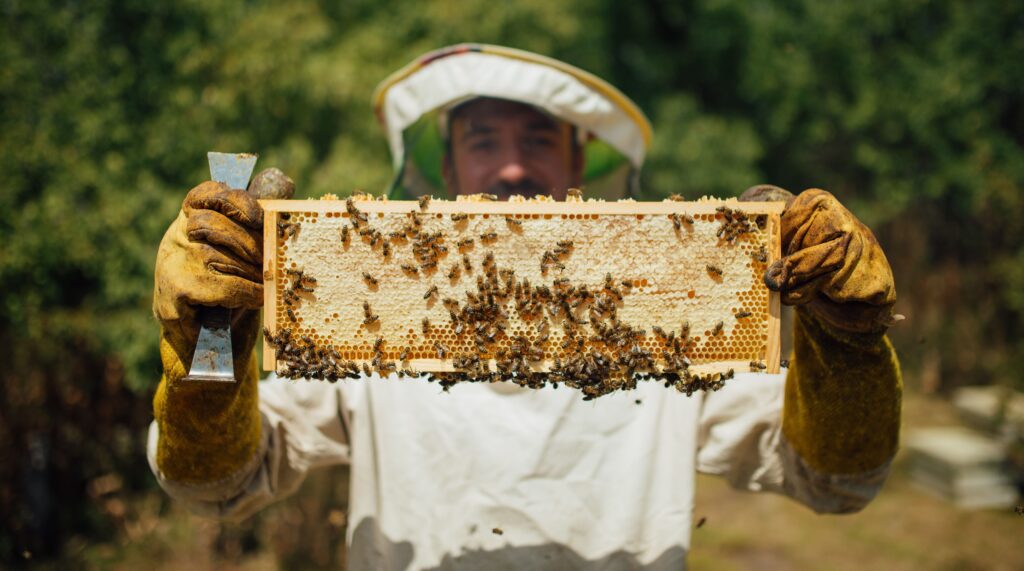 Welcome to the sweet world of Heavenly Honey Company in Ojai, California! Are you ready to explore the secret lives of our busy little bees and uncover the magic behind how honey is made? Grab your beekeeper hat, and let's dive into the buzzworthy honey production process!
Experience our amazing raw honey for yourself.
Share our honey as a gift to yourself! You'll thank yourself afterwards, we promise. Our honey is a remarkably adaptable ingredient that can be used to enhance almost anything, including food. It is also well-known as one of the most widely used natural remedies in the world. Order yours today!
Explore the secret lives of honeybees and how they make their delicious honey below!
The Honeybee Life Cycle
First things first, let's talk about the life cycle of our hardworking honeybees. From egg to adult bee, these little guys go through several stages of development before they can start their busy work collecting nectar and making honey. It all begins with the queen bee laying an egg in a honeycomb cell, and after a few weeks, an adult bee emerges. Just like that, we have a new honey-making machine!
Honeybee Communication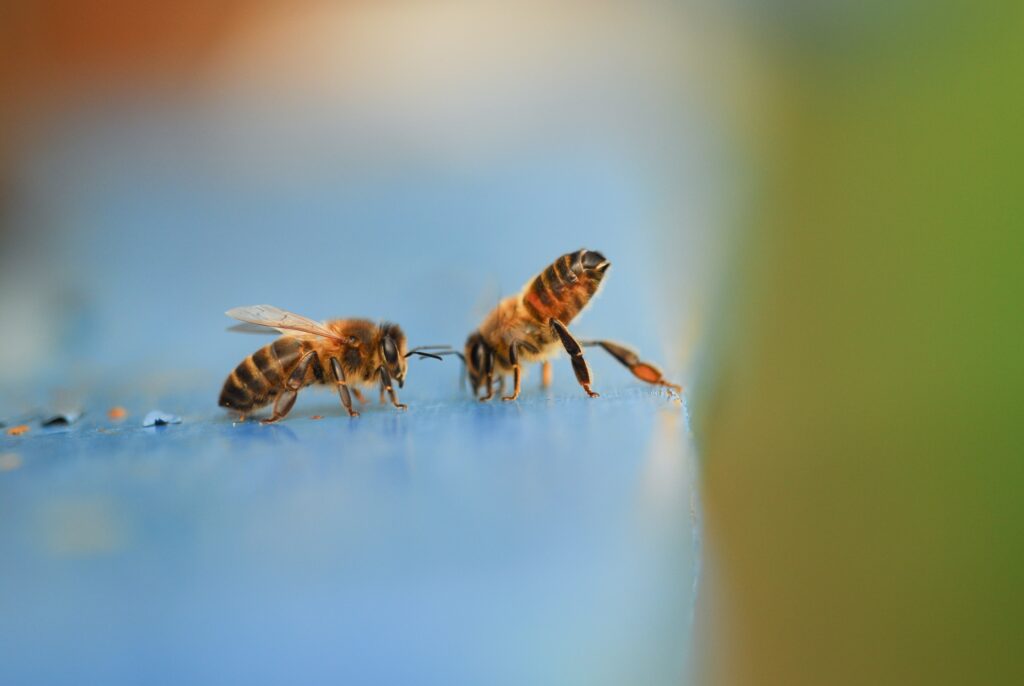 But what about communication, you ask? Well, honeybees have a sophisticated system of communication that puts even the best human communicators to shame. These tiny creatures use pheromones and dances to tell each other where to find nectar or pollen. Can you imagine a dance party where the moves tell you where the snacks are? That's the honeybee's reality!
Honey Production
Now, let's talk about the main event: honey production! Honeybees collect nectar from flowers using their long tongues and store it in their honey stomachs. Once back at the hive, enzymes break down the complex sugars in the nectar into simple sugars. The partially digested nectar is passed from the forager bee to a bee in the hive whose only job is to put the nectar into "storage." That bee then deposits the nectar into a honeycomb cell, where fanning bees further evaporate it until it becomes thick and viscous honey. It's like a sweet science experiment happening right before our eyes!
Honeybee Roles
But wait, there's more! Within the hive, honeybees have specific roles to perform beyond just taking the sweet nectar from the forager bees. From the queen bee, whose job is to lay eggs and maintain the colony's population, to the worker bees, responsible for collecting nectar and pollen, caring for the young bees, and building and maintaining the hive. Let's not forget the drones, whose only job is to mate with the queen bee. It sounds like a real-life beehive soap opera!
Note: The Queen only mates once in her life. Drones are not useful in any way after that. Let's say they are the "Court Jesters" of the beehive!
Harvesting Honey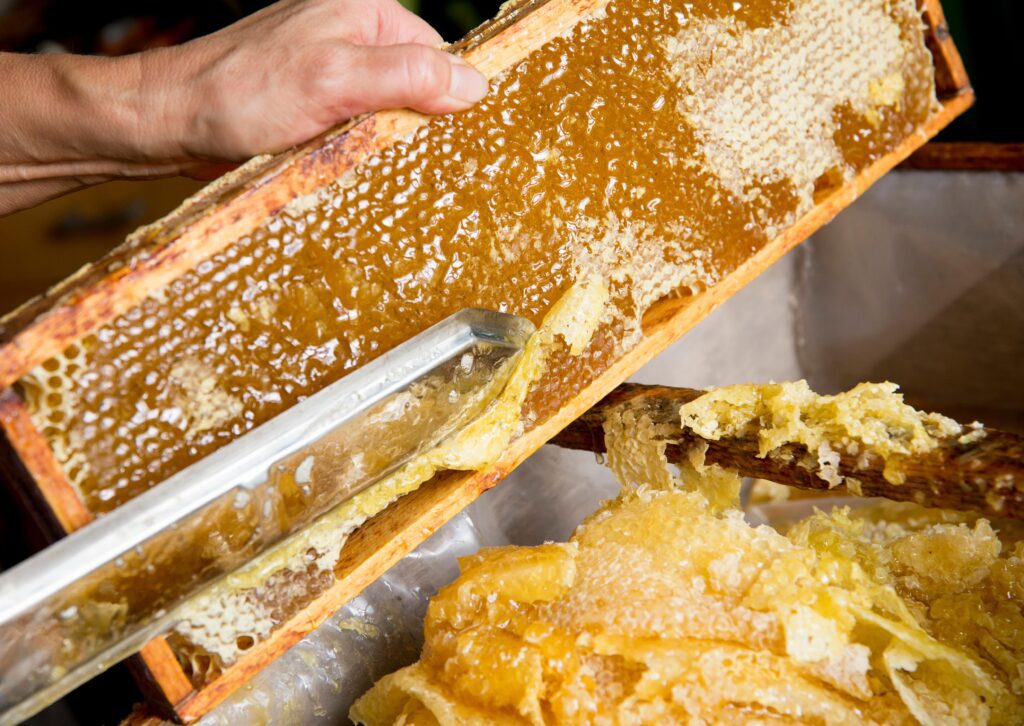 Now, let's get to the sticky stuff, literally! When it's time to harvest the honey, beekeepers remove the frames of the honeycomb from the hive and slice off the very thin layer of capping's from the honeycomb (this is akin to removing the lid from a jar). The honey is then spun out of the comb using a centrifuge and along the way from the extractor to the storage tank sent through a sump which uses gravity to remove debris (bee wings, etc.) or beeswax. Voila! Heavenly Honey is ready to be enjoyed in all its sweet and nutritious glory.
The Importance of Honeybees
It's not just about the delicious taste, though. Honeybees play a vital role in our ecosystem by pollinating crops, which is essential for producing many fruits and vegetables. They pollinate numerous crops including alfalfa (hay), almonds, apples, avocados, blueberries, blackberries, cherries, citrus (oranges, limes and grapefruit), cranberries, cucumbers, melons, raspberries, squash and watermelons.
In addition to honey, honey bees are important for the production of royal jelly, a complete food that provides protein, vitamin B12 and other essential nutrients to queen bees. This royal jelly is sold in health food stores and cosmetics as a natural supplement. Without honeybees, our food supply would be in trouble!
Unfortunately, honeybees face many threats, such as habitat loss, pesticides, and disease. In the face of these threats, a number of states are taking action. Some, like North Dakota, are working to develop a disease-resistant strain of bees, while California is dedicated to protecting four classes of bumblebees through state laws that classify them as fish and extend endangered species protections to the critters. It's up to us to protect honeybees and their habitats to ensure their continued survival.
How Honey is Made Conclusion
In conclusion, the honey-making process is no easy feat, but our honeybees have got it down to a science. From communication to collection to honey production, these busy bees have it all figured out. We at Heavenly Honey Company in Ojai, California, are proud to be a part of the magical world of honeybees and to provide you with the sweetest, most nutritious honey possible. So, next time you enjoy a spoonful of our honey, take a moment to appreciate the hard work and cooperation of our buzzing friends, the honeybees!
How Honey is Made FAQs
What is honey?
Honey is a sweet and viscous food substance made by bees and other related insects from flower nectar. The nectar is then stored in honeycombs, where it is converted into honey via regurgitation and evaporation. For thousands of years, humans have used honey as a natural sweetener and for its medicinal properties.
How do bees make honey?
Honey is made by bees collecting nectar from flowers with their long, straw-like tongues. The nectar is then stored in their "honey stomach," which contains enzymes that break down complex sugars into simpler sugars. When the bee returns to the hive, the nectar is regurgitated into the mouth of another bee, who then regurgitates it to another bee.
This process is repeated until the nectar has been deposited into a honeycomb cell. The bees then fan their wings to evaporate the water content of the nectar, thickening it into honey. When the honey is ready, the bees seal the cell with wax to keep it safe for later use.
What are the different types of honey?
Honey comes in a variety of flavors and colors, depending on the type of flowers from which the bees collect nectar. Clover honey, Wildflower honey, California Buckwheat honey, and Orange Blossom honey are all popular types of honey. Each type of honey has a distinct flavor and nutritional value.
What are the health benefits of honey?
Honey has numerous health benefits, including antibacterial and antioxidant properties. These are healing components of honey's make up for both the outside and inside of our body. It can be used to relieve sore throats and as a natural cough suppressant as well as improved gut health and wound healing. Honey's medicinal properties have been used for thousands of years and are still used in many traditional medicines today.
How can honey be used?
Honey can be used in a variety of applications, including as a natural sweetener in tea, coffee, and baked goods. It can also be used as a natural cough and sore throat remedy. Honey is also used as a face mask and hair conditioner by some people. Honey has a wide range of applications and is a common ingredient in many kitchens around the world.