Nothing says warmth and comfort quite like a cocktail sweetened with the natural goodness of unfiltered honey. The depth and richness that honey brings to a cocktail are truly unique, enhancing each sip with a touch of nature's sweetness. At Heavenly Honey Company, we take pride in our selection of pure, unfiltered honey – each offering a distinctive flavor profile to play with. Here are 10 honey cocktails featuring our finest honey varieties that you'll undoubtedly be buzzing about!
Elevate Your Cocktails with Our Heavenly Honey Varieties! 🍯🐝
Ready to take your cocktail game to the next level? Trust us, your taste buds will thank you. Each of our unique honey varieties adds a beautiful depth of flavor that standard sugars and sweeteners just can't compete with. Try our Heavenly Honey Company's unfiltered honey today and experience the difference it makes in your favorite drinks!
Whether you're a fan of Alfalfa, intrigued by the exotic taste of Avocado Blossom, or want to explore the rich notes of Buckwheat, we have the perfect honey for you. Or, explore the sweetly delicate Sage, the Crystallized Sunflower, the floral Lavender, the toasty marshmallow Meadowfoam, the fragrant Orange Blossom, the juicy Wild Blackberry, or the the complex Wildflower.
We invite you embark on a taste adventure like no other. And, why stop at one? Go ahead and mix, match, and explore different varieties. The beauty of honey is in its diversity, and each one of our varieties offers a unique sweetness that will transform your cocktails and make them truly buzz-worthy.
Now let's jump into Honey Cocktail Recipes!
Sage Honey Margarita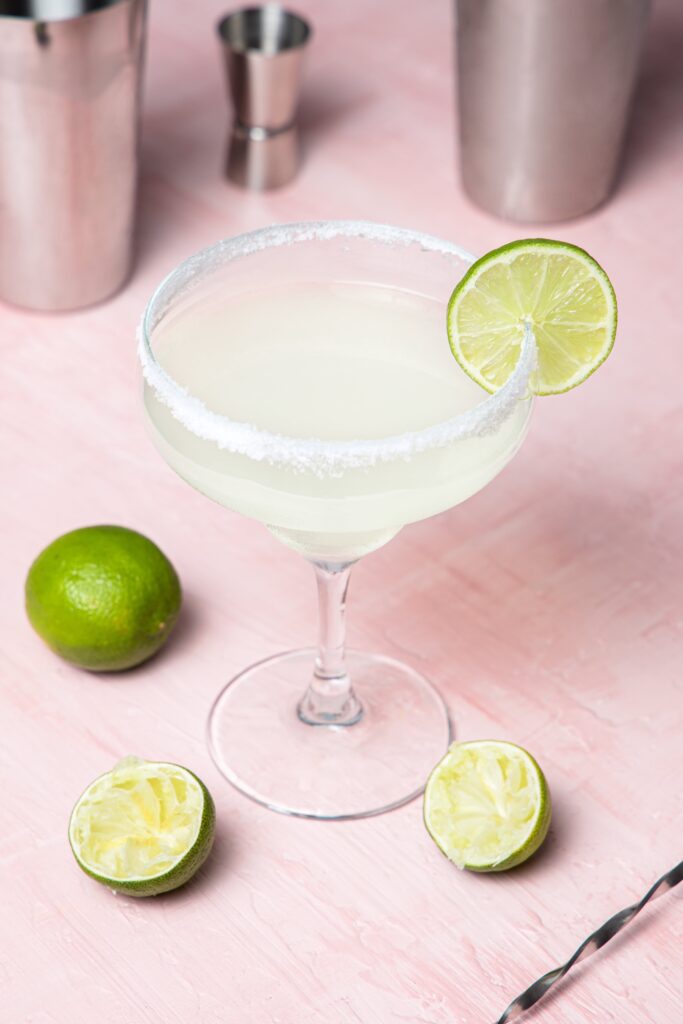 Infused with the delicate goodness of our sage honey, this margarita is an exquisite marriage of rustic warmth and invigorating freshness. This isn't just your average margarita – the sage honey acts as a sweet symphony conductor, harmonizing the fiery Tequila with the zesty lime juice, creating a balanced medley of flavors that dance on your palate.
Ingredients:
2 oz of your preferred Tequila, providing the robust base of the cocktail
1 oz Fresh lime juice, lending a tart, citrusy zing to cut through the sweetness
1 oz Sage honey simple syrup, adding a delightful touch of sweetness and depth
Instructions:
Combine the Tequila, fresh lime juice, and sage honey syrup with a generous handful of ice in a shaker. Seal the shaker and give it a vigorous shake, ensuring the ingredients are well-blended and chilled.
Strain this glorious concoction into a glass with its rim generously salted, adding a subtle savory counterpoint to the sweet and sour flavors within.
Complete your masterpiece with a garnish of a fresh sage leaf, adding an aromatic whisper that teases the senses, and a slice of lime wheel for that added splash of color and a hint of zest.
Orange Blossom Honey Old Fashioned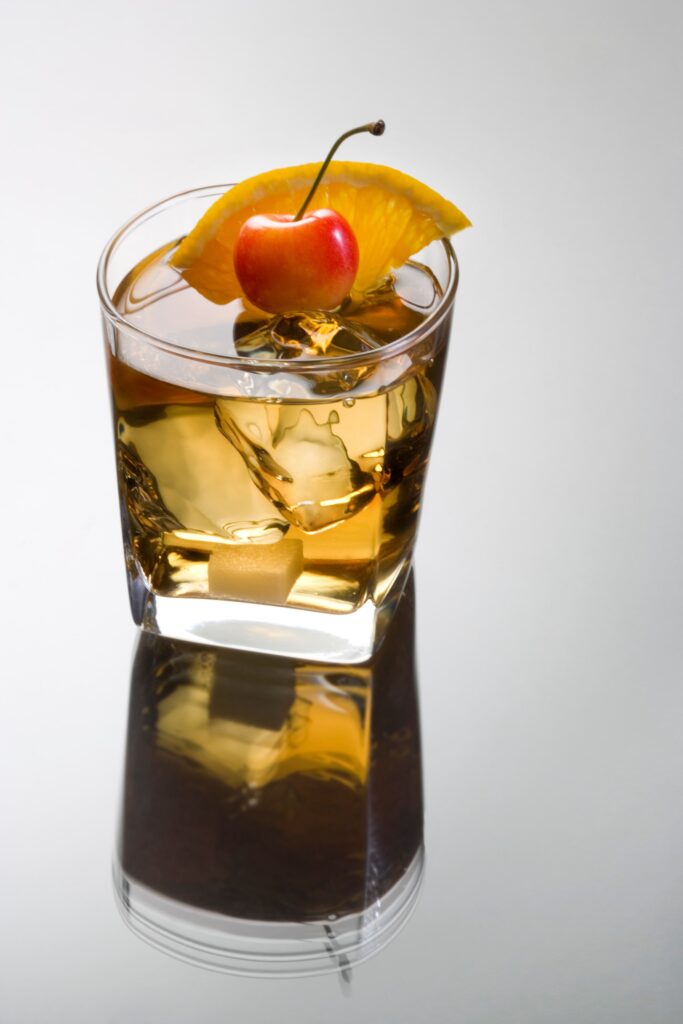 Picture this: A chill evening, you're in a comfy armchair with the scent of orange blossoms subtly wafting through the air. In your hand, a glass of heavenly Orange Blossom Honey Old Fashioned. A play on the time-honored classic, this cocktail showcases the aromatic and citrusy sweetness of our orange blossom honey, artfully elevating the spirit of the traditional Old Fashioned.
Ingredients:
2 oz of your favorite Bourbon, full-bodied and smooth
1 tsp of our signature Orange Blossom Honey, fragrant and sweet
2 hearty dashes of Angostura Bitters for that quintessential spiced depth
Instructions:
Muddle the Orange Blossom Honey and Angostura Bitters in a lowball glass. This process blends the honey's citrus sweetness and the bitters' aromatic complexity, creating the backbone of your cocktail.
Over this fragrant mix, pour in the Bourbon. Notice how the aroma of the Bourbon meshes with the honey and bitters, creating an inviting scent that's hard to resist.
Add in a generous helping of ice, and the clinking sound is a small prelude to the joy that's about to follow.
Stir gently, allowing all the components to meld together beautifully. Each stir unfolds a new layer in this complex cocktail.
For the final touch, garnish with an orange twist and a cherry. The vibrant colors contrast the amber liquid beautifully, while their fragrances further amplify the bouquet of scents already present.
Lavender Honey Bee's Knees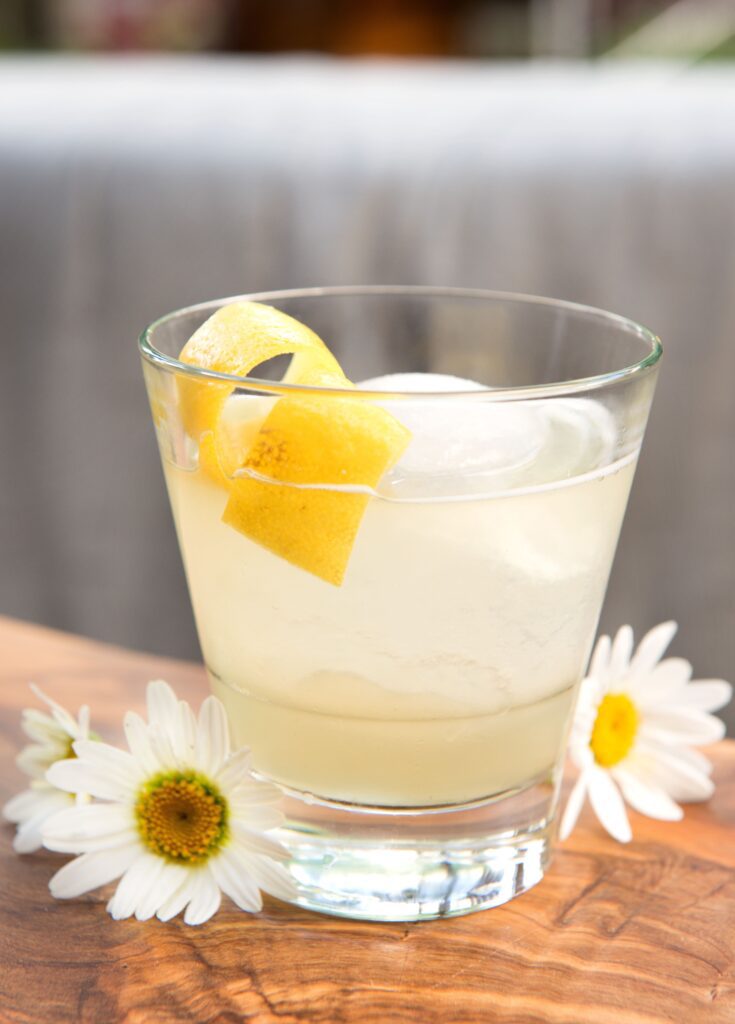 Envision a sprig of fresh lavender swaying gently in the breeze, releasing its soft, sweet fragrance. That's the essence captured by our lavender honey. When this aromatic nectar is added to a cocktail, it transforms the beverage into a piece of art. In the case of our Lavender Honey Bee's Knees, this aromatic flair takes a beloved Prohibition-era classic and catapults it into a new realm of taste sensation.
Ingredients:
2 oz of your preferred gin, offering a botanical backbone to our star ingredient.
3/4 oz of freshly squeezed lemon juice, its tartness perfectly harmonizes with the sweet and floral honey.
3/4 oz of our aromatic Lavender honey syrup, creating an irresistible blend of sweet and floral notes.
Instructions:
Begin by adding all the ingredients into a cocktail shaker filled with ice. The clinking sound of the ice against the shaker will be your overture to the symphony of flavors you're about to create.
Shake vigorously, allowing the components to mingle and chill until the outer surface of the shaker feels cold to your touch.
Strain this mixture into a chilled coupe glass, the elegant curvature of the glass serving to enhance the bouquet of aromas.
As the final touch, garnish your masterpiece with fresh sprigs of lavender. This provides an olfactory preview of the cocktail's flavor and adds a touch of visual charm.
Buckwheat Honey Manhattan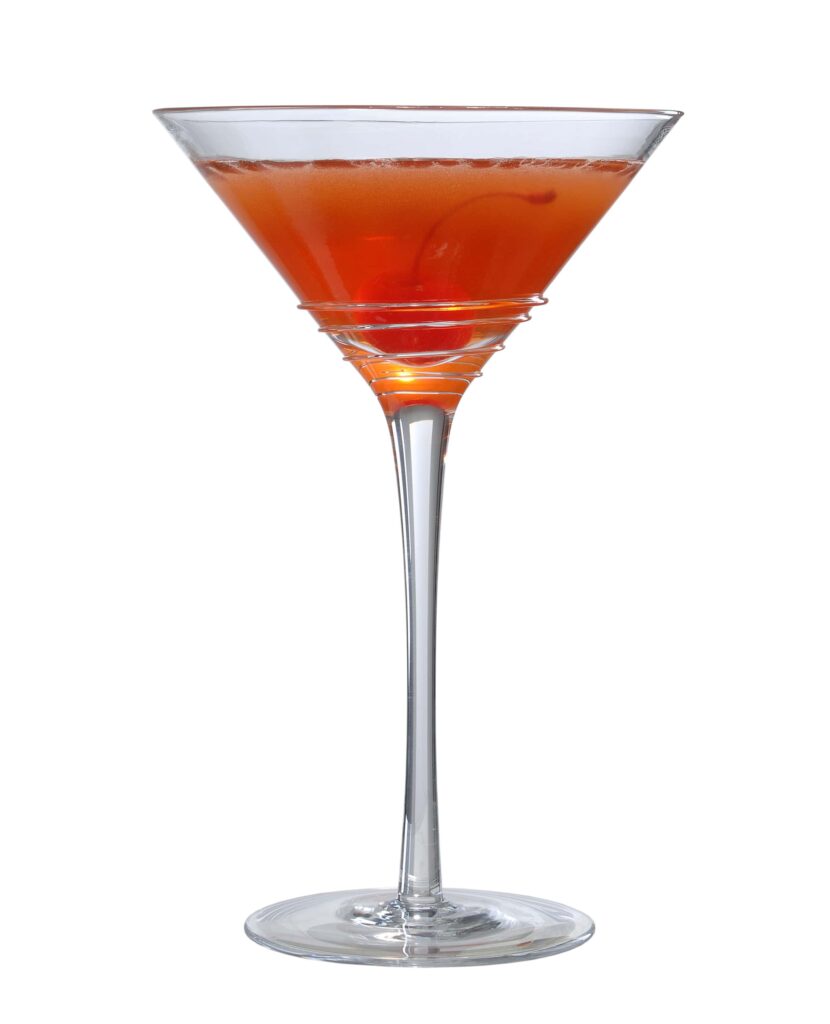 Embodying an elegant sophistication, the Buckwheat Honey Manhattan cocktail presents a unique twist to the timeless classic. Our buckwheat honey, renowned for its robust and earthy flavor profile, infuses a warm, malty note into the mix, transforming each sip into an opulent treat for the discerning whiskey lover. The strength of rye whiskey combines flawlessly with the gentle sweetness of the honey, culminating in a harmony of flavors that is both indulgent and balanced.
Ingredients:
2 oz of Rye Whiskey, exuding strength and spiciness that forms the cocktail's backbone
1 oz of Sweet Vermouth, adding a velvety complexity with its herbaceous undertones
1 tsp of Buckwheat honey lends a rich, earthy sweetness that elevates the cocktail's profile
2 dashes of Angostura bitters enhance the mix with its deep, spicy character
Instructions:
In a mixing glass filled with ice, pour in the rye whiskey, sweet vermouth, and buckwheat honey. The chill of the ice allows the ingredients to combine gradually, ensuring a balanced blend.
Introduce two dashes of Angostura bitters to the mix, adding depth to the cocktail's overall flavor profile.
Stir the ingredients gently, letting the flavors intertwine, and the textures become smooth and well-integrated.
Strain the well-mixed cocktail into a chilled martini glass. The glass, with its wide-rimmed shape, enhances the aroma and flavor perception of the cocktail.
As the final touch, garnish with a deep-red cherry. It adds a pop of color to the dark cocktail and offers a delightful little bite to end your sipping journey.
Clover Honey Mojito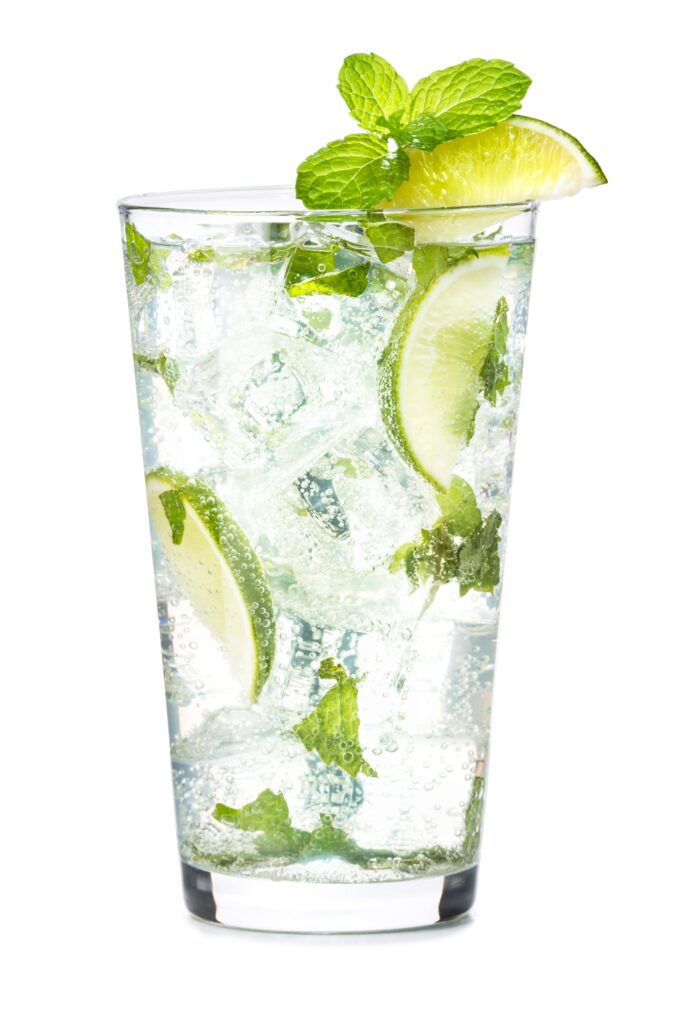 Imagine a balmy summer day, where the air is filled with the effervescent aroma of fresh mint and lime, accented with a mild floral sweetness. This is the sensory journey that each sip of our Clover Honey Mojito promises. A cocktail perfectly encapsulates summer's essence: a refreshing blend of white rum, vibrant lime juice, and our handcrafted alfalfa honey. The result is a symphony of flavors that dance delightfully on your palate.
Ingredients:
2 oz White Rum
1 oz Fresh lime juice
2 tsp Clover honey
Fresh mint leaves
Club Soda
Instructions:
Begin by muddling a few fresh mint leaves in a sturdy glass. As you press the leaves, their aromatic oils will be released, filling the air with their refreshing fragrance. To this, add the lime juice and our Clover honey. The honey's gentle sweetness perfectly complements the lime's zesty tang, setting the stage for the cocktail's vibrant chorus.
Next, pour in the white rum, a spirit celebrated for its versatility and smoothness. The rum intermingles with the honey, lime, and mint, creating a flavorful fusion that is both exciting and comforting.
Fill the glass with ice and top it off with a splash of club soda. The soda adds a sparkling effervescence that elevates the mojito's freshness.
Stir this mélange of flavors well, allowing each ingredient to express its unique note in this summer symphony fully. Garnish with extra mint leaves and a lime wheel for a touch of visual appeal.
Alfalfa Honey Whiskey Sour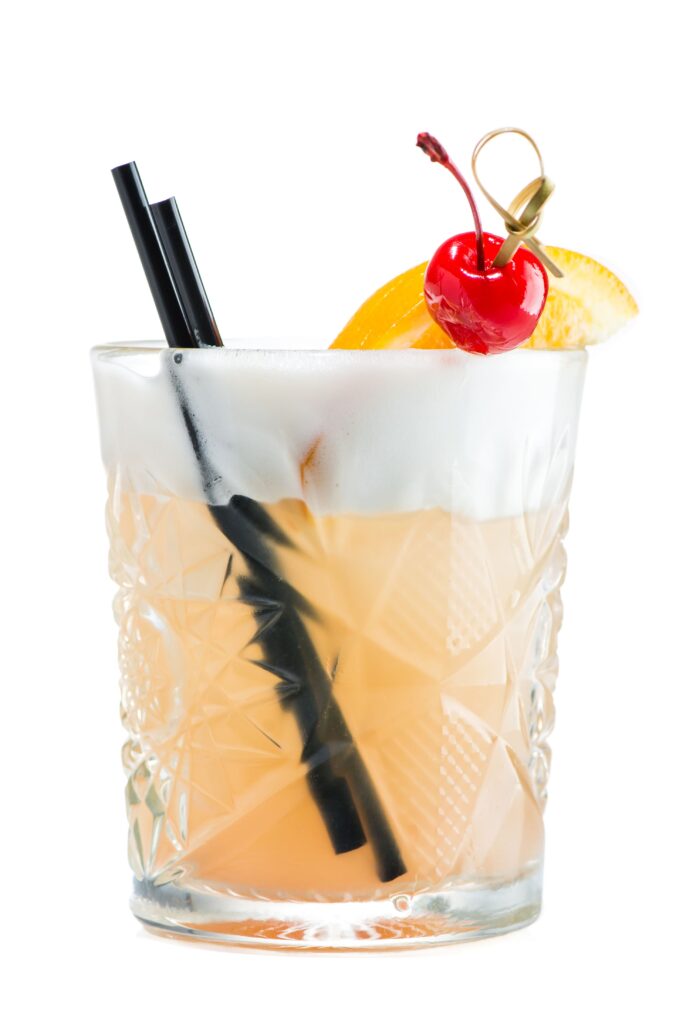 Let your taste buds dance to the tune of our Alfalfa Honey Whiskey Sour, a delightful reinterpretation of the timeless whiskey sour. The protagonist of this harmonious medley is our Alfalfa honey, renowned for its sweet, floral nuances.
Imagine the vibrant, amber color of the Bourbon, glimmering through the ice in a chilled rocks glass. Now, add to this the tangy freshness of squeezed lemon juice, blending flawlessly with the smooth, rich Bourbon. But the performance truly becomes enchanting when our clover honey syrup enters the stage.
Ingredients:
2 oz Bourbon
3/4 oz Fresh lemon juice
3/4 oz Alfalfa honey syrup
Instructions:
Combine the Bourbon, fresh lemon juice, and alfalfa honey syrup in a cocktail shaker filled with ice. As you shake it, feel the anticipation building.
Strain the captivating blend into a chilled rocks glass, where the golden liquid meets the cold surface with a delightful sizzle.
Now comes the grand finale: garnish your masterpiece with a plump cherry and a lemon wheel, providing a visually appealing contrast to the honeyed hues of your Alfalfa Honey Whiskey Sour.
Creamy Sunflower Honey Pina Colada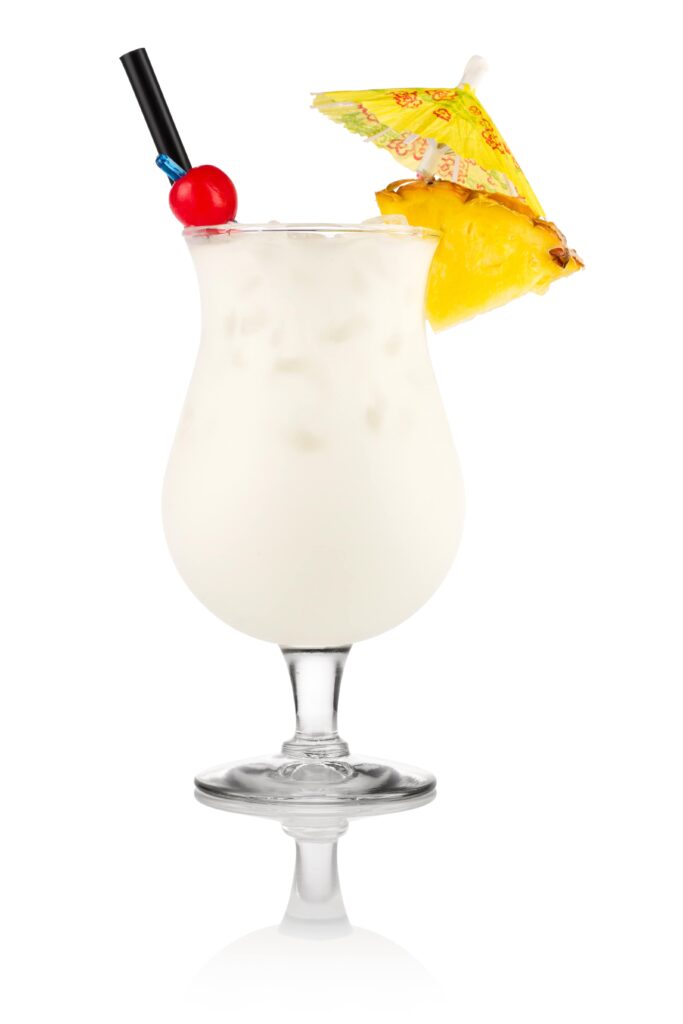 Imagine a tropical escape with our Creamy Sunflower Honey Pina Colada in every sip. Sunflower honey, known for its light and creamy sweetness, takes this classic cocktail on a delightful twist, creating an alluring harmony with the luscious flavors of coconut and pineapple.
The richness of light rum sets the stage, offering a perfect canvas for the other ingredients to shine. Fresh pineapple juice lends a tropical fruitiness that is both tangy and sweet, conjuring images of sun-soaked beaches and swaying palm trees. The cream of coconut swirls into this vibrant mix, introducing a silky, velvety texture and a lush taste reminiscent of exotic island getaways.
Ingredients:
2 oz Light Rum
2 oz Pineapple juice
1 oz Cream of Coconut
1 tsp Creamy Sunflower honey
Instructions:
Combine the light rum, fresh pineapple juice, cream of coconut, and creamy sunflower honey in a blender.
Blend the mixture with ice until it reaches a smooth and frothy consistency.
Pour the heavenly concoction into a hurricane glass that's as tall as a palm tree, allowing the tropical aroma to waft through the air.
Finally, garnish the cocktail with a vibrant pineapple wedge and a cherry, reminiscent of a tropical sunset, promising a sip that's as visually appealing as it is delicious.
Meadowfoam Honey Martini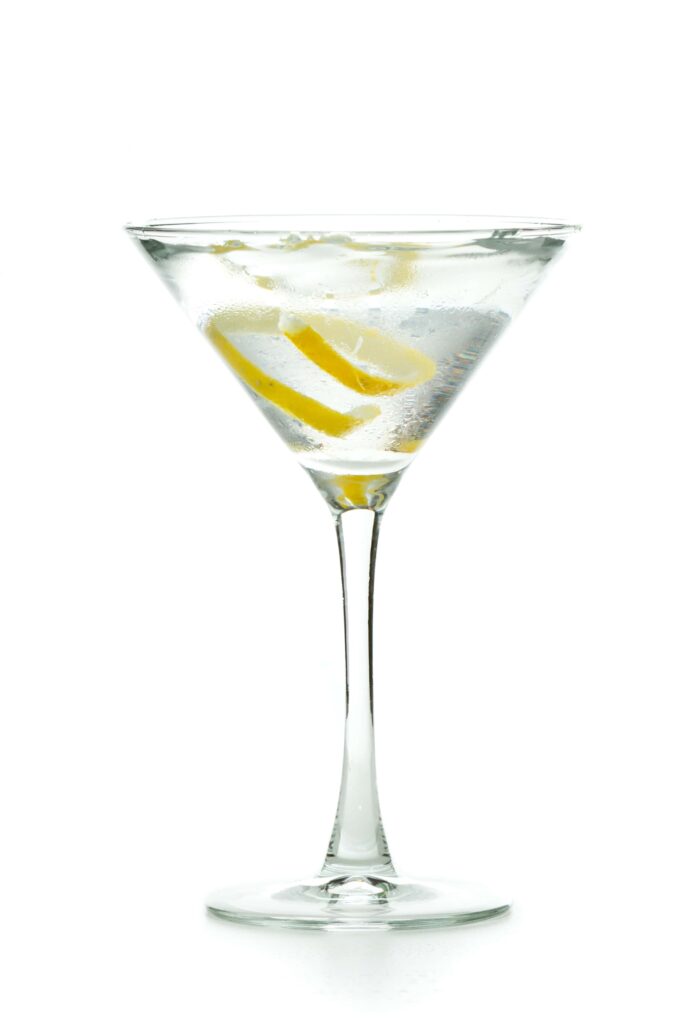 If you're in the mood for something sophisticated and heavenly sweet, look no further than our Meadowfoam Honey Martini. An embodiment of elegance, this cocktail is an exciting fusion of crisp vodka, dry vermouth, and the star of the show – our Meadowfoam honey.
Derived from the nectar of the delicate meadowfoam flowers, our Meadowfoam honey is a treat on its own. It boasts a delightful marshmallow-like flavor, making it unique in the world of honey. When incorporated into a martini, it imparts a decadent sweetness that beautifully counterbalances vodka's strong, clear notes and the subtle, complex undertones of dry vermouth.
Ingredients:
2 oz Vodka, crisp and clear, a foundation of strength
1/2 oz Dry Vermouth, adding a touch of aromatic complexity
1 tsp Meadowfoam honey, a dollop of heaven, adding a marshmallowy sweetness
Instructions:
Start by filling a mixing glass with ice cubes. Over this icy bed, pour your vodka and dry vermouth.
Now comes the moment of magic – add in a teaspoon of the Meadowfoam honey. This golden elixir will thread itself into the heart of the cocktail, transforming a classic martini into something extraordinary.
Stir the ingredients well, integrating the rich sweetness of the honey with the vermouth and vodka. As you stir, imagine the flavors intertwining, the honey softly whispering its sweet notes into the vodka's potent clarity and the vermouth's nuanced depth.
Strain this divine mixture into a chilled martini glass. The result is a cocktail that looks as elegant as it tastes, with the glassware adding to the overall sophistication.
Garnish with a twist of lemon. This bright citrus note provides a refreshing counterpoint to the sweetness of the Meadowfoam honey, a final flourish to this symphony of flavors.
Avocado Blossom Tequila Honey Bee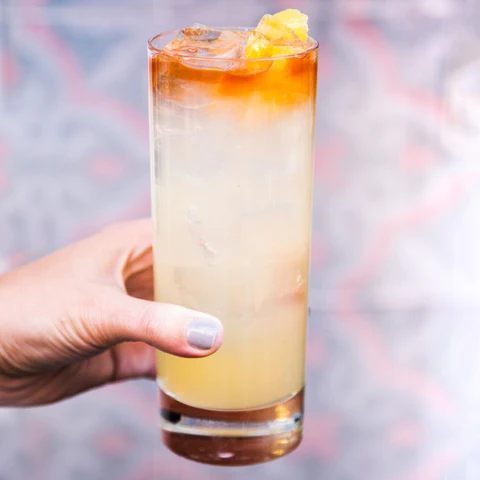 Sure to be a new favorite to enjoy during family gatherings – the Honeyed Tequila Bee cocktail. As we mature, so does our palate. No longer are we associating tequila with the fast-paced younger years. Now, it's all about savoring and appreciating the refined flavor combinations that a well-mixed cocktail can offer.
This delightful recipe was inspired by Nick Korbee, a talented bartender and executive chef at the Egg Shop in New York. His creative touch has introduced us to a drink that's buzzing with sweetness, thanks to the addition of honey syrup. Remember, you can adjust the sweetness to suit your family's preference. Let's look at the recipe:
The Honeyed Tequila Bee
*To make the honey syrup: Combine equal parts avocado blossom honey and water (0.5 cup each) in a small saucepan over medium heat. Stir until the honey has completely dissolved into the water. Pour it into a jar, seal tightly, and keep refrigerated. This sweet syrup will keep for up to a month.
Ingredients:
2 oz Espolon Reposada Tequila
2 oz Del Maguey Mezcal Rinse
1 oz Honey Syrup*
0.75 oz Fresh Lemon Juice
2 dashes Angostura Bitters
Instructions:
Begin by giving a highball glass a gentle rinse with the mezcal, coating the interior. Pour out any liquid that doesn't stick.
In a shaker filled with ice, combine the tequila, avocado blossom honey syrup, and lemon juice. Give it a good shake until it's nicely chilled.
Pour this aromatic mix into your prepared glass, then enhance the flavor with two dashes of Angostura bitters.
Finish it off by garnishing with a fresh lemon peel.
Wild Blackberry Honey Mulled Wine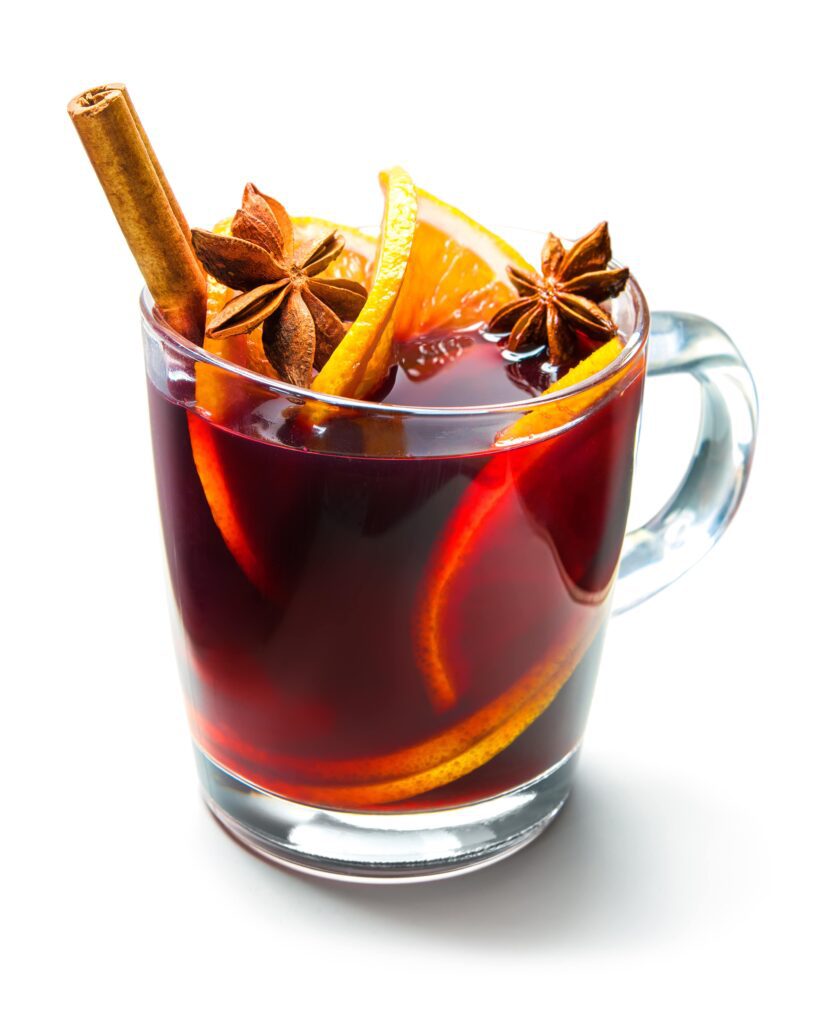 As the winter season envelops us in its chill, nothing warms the heart and soul quite like a steaming mug of Mulled Wine. Our Wild Blackberry Honey Mulled Wine, in particular, is a heavenly concoction that transforms an icy evening into a comforting celebration.
Our wild blackberry honey, brimming with rich berry undertones, infuses a beautifully unique sweetness into this winter classic. As the wine simmers with aromatic spices and the vibrant zest of orange, the honey subtly unfolds its complex flavor profile, gracing every sip with the essence of wild blackberries.
Ingredients:
1 bottle of your favorite red wine, robust and full-bodied
1 fresh orange, sliced into thin wheels, radiating a citrusy fragrance
8 whole cloves, imparting a warm and sweetly pungent flavor
2 cinnamon sticks, adding a hint of woody, comforting spice
1/4 cup of Wild Blackberry Honey carrying the delightfully sweet and tart flavors of wild blackberries
Instructions:
Gently combine all the ingredients in a large pot, immersing the slices of orange, whole cloves, and cinnamon sticks in the deep-red hue of the wine.
Allow the mixture to simmer gently for 15 minutes, letting the spices infuse the wine, and the wild blackberry honey melts into a delicious nectar.
After ensuring the honey and spices have harmoniously melded with the wine, carefully strain the mulled wine into your favorite mugs.
Garnish each mug with a fresh slice of orange and a cinnamon stick, offering an aesthetically pleasing and aromatic experience.
Bonus: Wildflower Honey Gin Fizz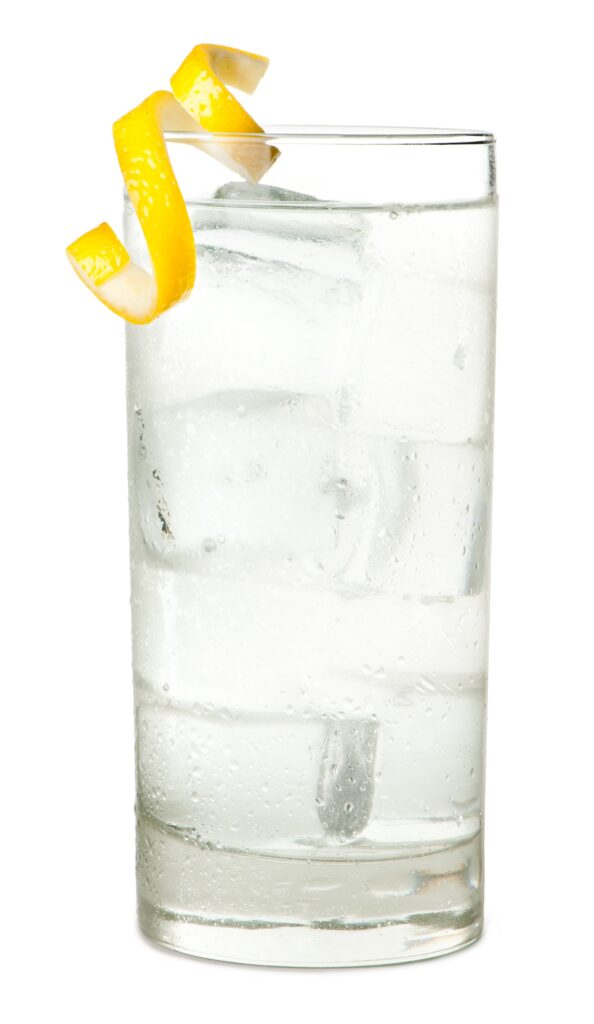 Imagine a cocktail that captures the vibrant essence of a blooming meadow. That's exactly what our Wildflower Honey Gin Fizz offers. With its symphony of floral undertones and full-bodied sweetness, our wildflower honey takes the lead in this revitalizing classic. Every sip is a journey through a sun-drenched wildflower field, beautifully intertwined with gin's botanicals.
Ingredients:
2 oz Gin, a river of juniper-forward spirit flowing into the cocktail
1 oz Fresh lemon juice, the fresh squeeze adding a tangy sparkle, like the first rays of dawn piercing through the morning dew
1 tsp Wildflower honey, a golden drizzle of nature's sweet nectar, harvested from the heart of blossoming meadows
Soda water, a bubbling cascade to lift the flavors and dance on your palate
Instructions:
The gin, lemon juice, and wildflower honey create a harmonious blend in a shaker as they whirl around with ice. Their flavors unite, the botanical gin, the tangy lemon, and the sweet, floral wildflower honey, each taking turns to lead in this captivating dance.
Strain this tantalizing mix into a tall, chilled glass half-filled with ice. Each ice cube captures a fraction of this liquid delight, slowly releasing it as it melds into the drink.
Top it off with effervescent soda water, its bubbles racing to the surface, creating a mesmerizing spectacle. Stir gently to blend the fizz into the cocktail, turning it into a revitalizing elixir.
Finally, garnish with a fresh lemon wheel, its citrus aroma mingling with the floral notes, and a sprig of fresh herbs, their greenness providing a pleasant contrast.
Conclusion
Well, my friends, that brings us to the end of this wonderful journey of sweetness and spirit – a delightful exploration of ten heavenly honey cocktails that will undoubtedly leave a lasting impression on your taste buds. From the enchanting depths of the Sage Honey Margarita to the winter charm of the Wild Blackberry Honey Mulled Wine, each drink showcases honey's versatility in the cocktails world.
Remember, the secret to achieving these buzz-worthy cocktails lies not only in the choice of spirits but predominantly in the quality of honey you choose. At Heavenly Honey Company, we strongly advocate for the use of unfiltered honey. Its unique and pure taste profile not only enhances the flavor of your cocktail but also ensures you are consuming all the health benefits nature intended.
FAQs
Can I use different honey than specified in the recipe?
While you can certainly use a different honey, each honey type has a unique flavor profile which can significantly affect the taste of your cocktail.
Can these cocktails be made in larger batches?
Absolutely! Just multiply the ingredients by the number of servings you want to make. However, be cautious when increasing the amount of honey, as it can make your cocktail overly sweet.